Sponsorships and partnerships
Ego Coast-Ufeli
Group Advertising Director

LONDON OFFICE
2nd Floor, AMC House,
12 Cumberland Avenue London NW107QL
Tel/Fax: +44 208 838 5900

NIGERIA OFFICE
67B Abba Johnson Crescent, Off Adeniyi Jones, Ikeja, Lagos. Nigeria.

Tel: +234 802 308 8572,


Email: theimarie@yahoo.com,
events@africatoday.org

PUBLISHER/CEO
Email: publisher@africatoday-uk.com
Speaking opportunities*
Kayode Soyinka
publisher@africatoday.com

* We welcome suggestions for speakers. Please forward your suggested names with a 100 word introduction/biography of the person to publisher@africatoday.com We will get back to you if the suggestion is useful to us.
Connect with us


EXCLUSIVE INTERNATIONAL MEDIA PARTNER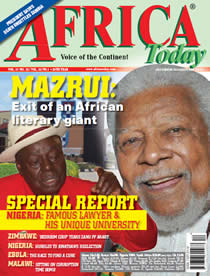 Copyright © Africa Today Conference & Summit. All rights reserved.